Ambassador Window Repairs are specialists in the repair of PVC and Aluminium windows.  We stop draughts & replace fogged-up double glazing. Because window repairs is our main focus we are fast and competitive when it comes to repairing your windows.  Don't replace your windows when all they need is a little TLC and expert help.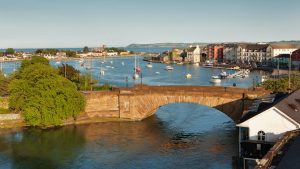 We are pleased to announce that from September 2017 we will be expanding our window repair service to cover parts of Waterford, Cork, Tipperary, Kilkenny and Laois.  We already cover all of Dublin and parts of Wicklow, Kildare and Meath.  Dungarvan was the location of our first window repair in the county of Waterford!  We replaced the wheels on a patio door in the beautiful Abbeyside.   From our base near Tallow we will be serving the people of Tallow, Lismore, Cappoquin, Dungarvan, Kilmacthomas, Kilmeaden and Waterford City itself.
Contact our office on 01- 4582031 or Colm directly on 087-6693755 to book a window repair.
Most common window faults
The most common repairs needed are because of broken window handles, faulty window locks and fogged-up or broken-down double glazed units.  Did you know that the most common failure that we see is worn out window hinges.  Worn window hinges result in draughts that allow the heat from your home to escape and noise from outside in.  While many people complain of draughty windows few realise that the draughts can be stopped easily by replacing the window hinges.  Ambassador window repairs carry an extensive range of parts and can replace most window parts in one visit.
Contact us
If you live in Tallow, Lismore, Cappoquin, Dungarvan, Kilmacthomas, Kilmeaden or Waterford City and you have some windows that are in need of repair then give us a call or send an email to ambassador_repairs@hotmail.com.  If you  are sending an email please include a photo where possible and let us know where you are in the country.
We hope to see you soon.